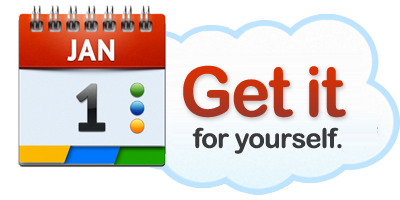 887,397 Users ~ 195,293,701 Times Used
Hover over the points below for more details
Facebook

Birthdays. Events you were invited to.
Events your friends are attending.

Google

Connect your Google calendars.
See all your events in one place.

Weather

Get a 7-day weather forecast for your area.
Includes wind, sunset times, and more.

Themes

Customize size, appearance and more.
Search flickr for pictures, or use your own.

Keyboard Shortcuts

Access Calendar Plus with your keyboard.
You don't need to reach for the mouse.

"Calendar Plus is indispensible!"
"Great calendaring app for Mac. Totally worth the $1" - Mike Arrington