A few days ago, we hit a new milestone. Since we first launched Groups and Calendar, they've been downloaded by 3 million people in over 100 countries around the world. Here are some other stats about our apps:
Used over 3.5 million times a month
4 out of 5 star average rating
39% of people downloading our app are in the USA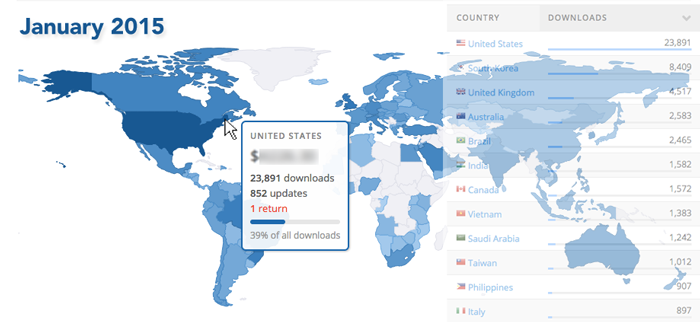 To celebrate, this month we'll be releasing Groups 2.8, translated into the 15 languages most commonly used by our users. We've also prepared to launch Calendar 2 for Mac, a major new release we've been working on for over a year, to all our Calendar users.
From day one, Qbix has always been proud to display our metrics publicly on our website. If you have specific questions for us about our apps, user adoption or something else, feel free to reach out.